Security Camera Surveillance Systems Installations in Austin, TX

Private security camera installations in Austin, Texas is a great way to add another layer of security and protection to your home or business in the Central Texas area. 
Lucky Technologies boast robust experience and can help you design and install site-specific camera surveillance systems.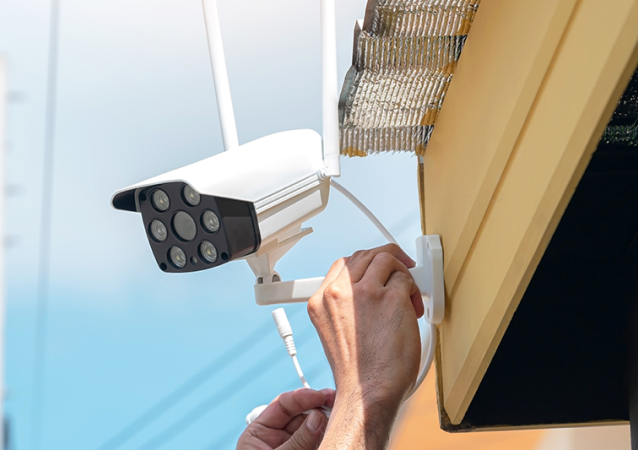 Security camera installations in Austin, TX
Audiovisual systems play vital but very different roles in homes and office spaces. While an Austin, Texas Home Theater system can help you fill the spaces within your home with flawless sound, in a corporate environment, this can serve a different purpose to deliver your message to the right people at the right time.
Looking to set up audiovisual installations for use during conference calls, meeting rooms, digital signages, or other corporate uses? Perhaps you're simply looking for one of the best audiovisual companies in Austin, Texas to help you set up your home theater. Our expert technicians at Lucky Technologies will be more than happy to design and deliver high-quality audiovisual solutions to streamline your AV processes.
We boast extensive expertise and experience when you need system and facility design services, installation, testing and inspection, system monitoring, and emergency services for a range of audiovisual systems and components that includes but not limited to;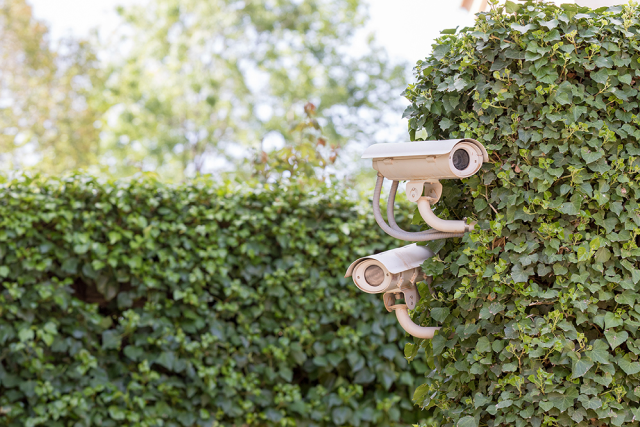 AUSTIN, TX SECURITY SURVEILLANCE INSTALLATIONS SERVICES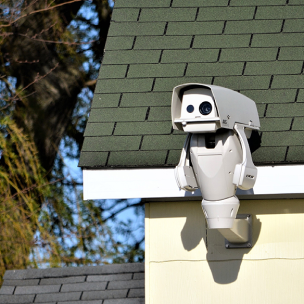 We offer CCTV camera installation options for diverse project scenarios. Our technicians will design systems to cover standard office environments such as a data center, school, warehouse, etc. Along with CCTV systems for commercial environments, we also offer options for home CCTV installations and more.
You need a correctly designed and professionally installed structured cabling system sufficient enough to handle your CCTV systems.
Whether you're in need of Austin, TX security surveillance installations services
or in need of a CCTV maintenance audit to review your current infrastructure, our CCTV cabling specialists will help you find solutions that meet your needs to ensure high image quality and the reliability of your connections.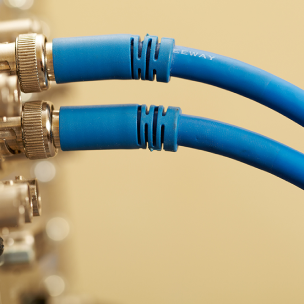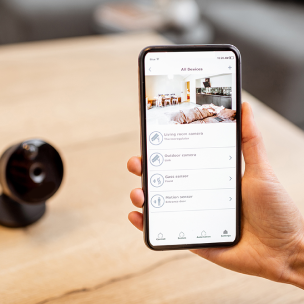 Access control systems can help with monitoring and intrusion prevention When installed in your homes or in business environments, access control systems can help regulate who can enter where. These systems can be managed remotely or on-site with capabilities for user rights and daily updates.
Key considerations for camera surveillance installations in Austin, TX
Security systems come in diverse types and with varying levels of efficiency. Whether you need this for home or for business, our expert technicians at Lucky Technologies will help you design and install a system that can effectively meet the requirements you're counting on. Key considerations in these areas would bother on answering important questions such as;

Achievement
What do you hope to achieve with the security camera surveillance installation? These can range from monitoring to intrusion prevention and generally based on the unique risks and threats specific to your business or home.
Protection Levels
What levels of protection would you need? These range from interior security within office spaces to the inner perimeter, and outer perimeter security.
Eviromental Impact
How would your environment impact your camera surveillance system? These can depend on where you hope to install the cameras whether interior or exterior as well as other factors such as the risks and hazards in your environment, the type of building, and the area that needs coverage and protection, among others.
Video Quolity
What video quality will be needed? Will the system be required to work under low light or is it important that it picks up small details like a person's face, a license plate, etc?.
Work with a local Texas telecommunication and infrastructure services company that understands your unique needs and challenges
We've handled projects of diverse scopes and magnitude for homes and businesses across the Central Texas area. Over the years, we've developed a robust experience and knowledge base of market solutions for different scenarios.
If you're ever in need of camera surveillance installations in Austin, TX and the surrounding areas of Central Texas, our professional technicians at Lucky Technologies are just a phone call away from helping you with;
Designing and installing CCTV security systems structured to meet your unique needs,
Improving operational efficiency for businesses, and
Achieving a higher level of safety and security for homes and offices.